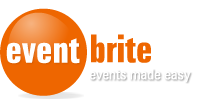 As in international student minister, have you ever had a time when you were going to host an event. For your event, you want to send invitations, have a website about it and allow people to register for the event online, perhaps even pay a registration fee. Perhaps the event is so large that many people are managing it and so need access to registration information to do their job in organizing the event. Maybe, you want the registration form to be customizable as well as automated confirmation and follow up e-mails to the students who signed up.
Here is the solution for you…To me, THE most useful tools (outside of Facebook and e-mail)  for ISM that I practically use on a weekly basis can be found on the website, http://www.eventbrite.com/ Eventbrite is a online event registration service. As it says on their website, "Eventbrite helps businesses & organizations of all sizes manage, promote and sell-out their events." It is relatively easy to use and highly customizable. To the student, it has the general feel of a "ticketmaster" where they can easily sign up and pay for your event.
Another great way to use it is for forms. We have heard of those who have used it for Airport Pickup sign-up forms and friendship partners sign-up forms.
You can sign up for a free version which allows you to post as many free events as you like. You also are allowed to do one complimentary paid events (you need to have a paypal account for do this). If you want to host more paid events, you need to pay a fee to both eventbrite and the credit card processor (they only take paypal and google checkout). See below the fee structure:
In addition you will be charged a credit card processing percentage based on the service you use:
All said, this is a wonderful service for your students that makes it easier for them to sign up… especially last minute which, as we all know, if very normal.
Click here to get more detail on how to use Eventbrite.
Did you enjoy this post? Why not leave a comment below and continue the conversation, or subscribe to my feed and get articles like this delivered automatically to your feed reader.